Water Damage Restoration, Water Extraction and Removal, and Flood Cleanup in Orange County and Los Angeles
24/7 Response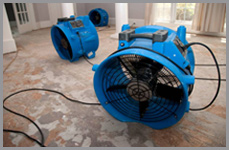 Since disaster strikes when you least expect it, ERC's team of trained professionals remain at the ready 24 hours a day, 7 days a week. ERC's Water Restoration Technicians are trained professionals certified by the Institute of Inspection, Cleaning & Restoration Certification (IICRC) and use state-of-the-art restoration procedures & equipment.
Returning your home to a safe, sanitary condition in a timely but cost effective manner is what ERC does best.
We Handle Your Insurance Claim
Making the process effortless
The process of dealing with insurance companies can be difficult and frustrating. Documentation with pictures is essential when submitting insurance claims. We will navigate through the complicated claim maze with your insurance company, making your claim process as effortless as possible. Our goal is to provide you with efficient service from start to finish so that you can return to normal activities quickly. Let our experts help you!
ERC offers Emergency Water Extraction / Water Removal Services Due To:
Pipe Breaks or Leaks
Flooding/ Rain / Groundwater
Drain Backups & Overflows
Septic Tank Backups
Toilet Overflows
Irrigation Pipe Breaks
Sewer Backups
Washing Machine Hose Malfunctions

Dishwasher and Refrigerator Lines Breaks
Sprinkler System Malfunction
Roof Leaks
Boiler Malfunctions
Hot Water Tank Leaks
Fire Damage
Floods, Flooding and Flood Water
Other Water Damage
Heating Pipe Breaks
ERC utilizes these services as part of our process:
Deodorization & Decontamination
De-humidification
Client Status Updates
Extraction Documentation

Photo Documentation
Infrared Photo Documentation
Moisture Mapping
Available 24/7
Amongst our service areas:
Water Damage Fountain Valley CA
Water Damage Hacienda Heights CA
Water Damage Hawaiian Gardens CA
Water Damage Huntington Beach CA
Water Damage Rancho Santa Margarita CA
Water Damage Rowland Heights CA
Water Damage San Juan Capistrano CA
Water Damage South Whittier CA